Oakland School for the Arts' Leila Mottley was named the City of Oakland's 2018
Youth Poet Laureate on Friday, June 1, 2018 at the Oakland Museum of California
(OMCA).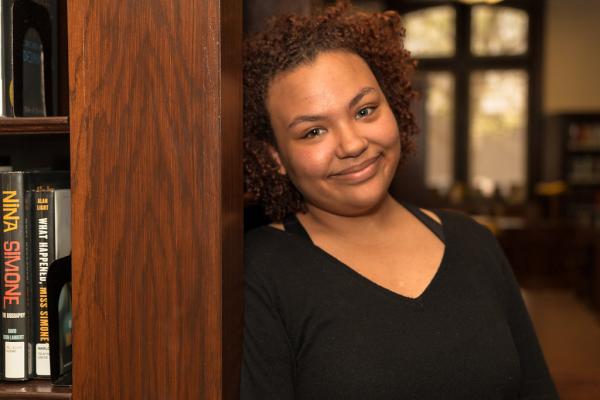 Mottley, 16, is a 2018 Youth Speaks Teen Poetry Slam Winner, founder and
president of her school's Women of Color Club, and founder of a youth-led
program called Lift Every Voice which brings together youth from different
backgrounds in art advocacy workshops around youth incarceration. Ms. Mottley
received a $5,000 scholarship provided by the Friends of the Oakland Public
Library and the opportunity to officially represent the Oakland community
through poetry, media and public appearances. Samuel Getachew, 15, was named the
Vice Youth poet Laureate.
To see Leila perform one of her poems, click here.
Photo by Salena Davant