Jodoku Sushi
5295 College Ave, Oakland CA 94618
510-823-2161
Our favorite Japanese restaurant, Kamakura in Alemeda, was shuttered over a year ago due to a fire and has not reopened. We finally gave in to a longing for Japanese cuisine nearby and have started a search-and-consume program to replace Kamaku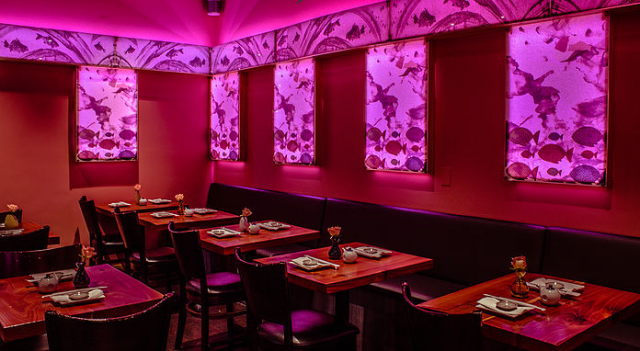 ra. Our first try in the Rockridge neighborhood, Jodoku Sushi at the southern end of College Avenue was a welcome start. In a pleasant atmosphere with jazz softly playing we ordered too much, but were not disappointed.
Neither of us are fond of the rice-on-the-outside-9-zillion-things-on-the-inside rolls – we stuck to a simple kappa maki (cucumber in rice wrapped with seaweed) and a tuna sashimi appetizer. The maki was firm and the rice properly tasty, the sashimi was fresh and delicious. We did not know what to expect with 'Tempura Shrimp Pops' – they turned out to be 4 shrimp, rolled flat at the ends of sticks, with an appropriate sauce drizzled over them. Not your mother-in-law's tempura, but fun.
For a main course I chose tonkatsu (breaded pork cutlet) which was tender and tasty (I have had tonkatsu which made cardboard seem soft, but not here), though the miso soup that came with it was bland. A side dish of Agedashi Tofu (battered tofu with sauce) as an experiment was fine for me, though Genevieve found it too squishy for her taste.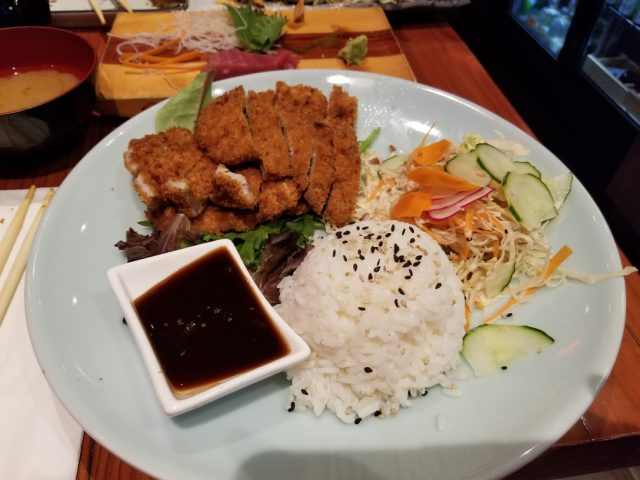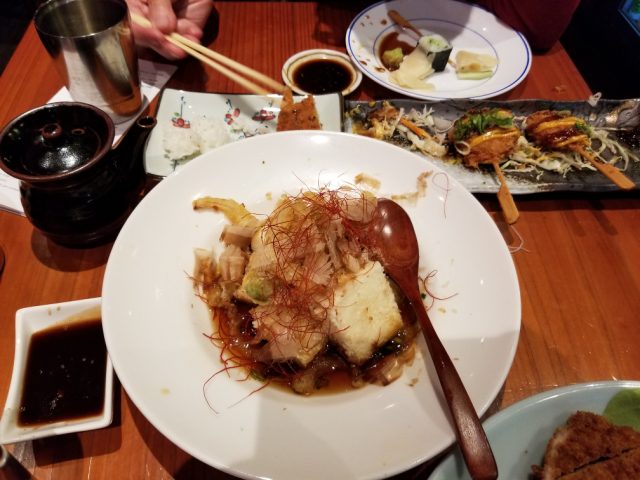 Service was friendly though a bit harried. Prices are moderate. Parking in that area can be difficult. We shall return.