"Wakefield" – A new play by Brian Thorstenson
Choreography/Direction: Erin Mei-Ling Stuart
October 5-14, 2018
3435 Caesar Chavez, SF no. 210
Cinematic, Surreal Reality
Thorstenson and Stuart have produce a one-of-a-kind dramatic event which captures the imagination through a series of short episodes that always makes sense and thought, though throughout which there is no logical sequence.
Inspired by Nathaniel Hawthorne's short story of the same name, Wakefield starts at the moment Hawthorne's story ends, when the husband Henry Wakefield returns home after 20 years. What follows is a series of episodes, questioning, remembering, reacting, accepting, rejecting, celebrating…and generally exploring the whole range of both conscious and unconscious associations.
Thorstenson as Henry and Anne Darragh as Sophia, Henry's wife give superb performances, carrying each episodes with convincing narrative, action, reaction and wonder. The choreographed episodes by Stuart add to the surrealistic dimension of the play. It is a perfect vehicle for cinema. This reviewer suggested it be the next production.
"Wakefield" is part of the series "6NewPlays".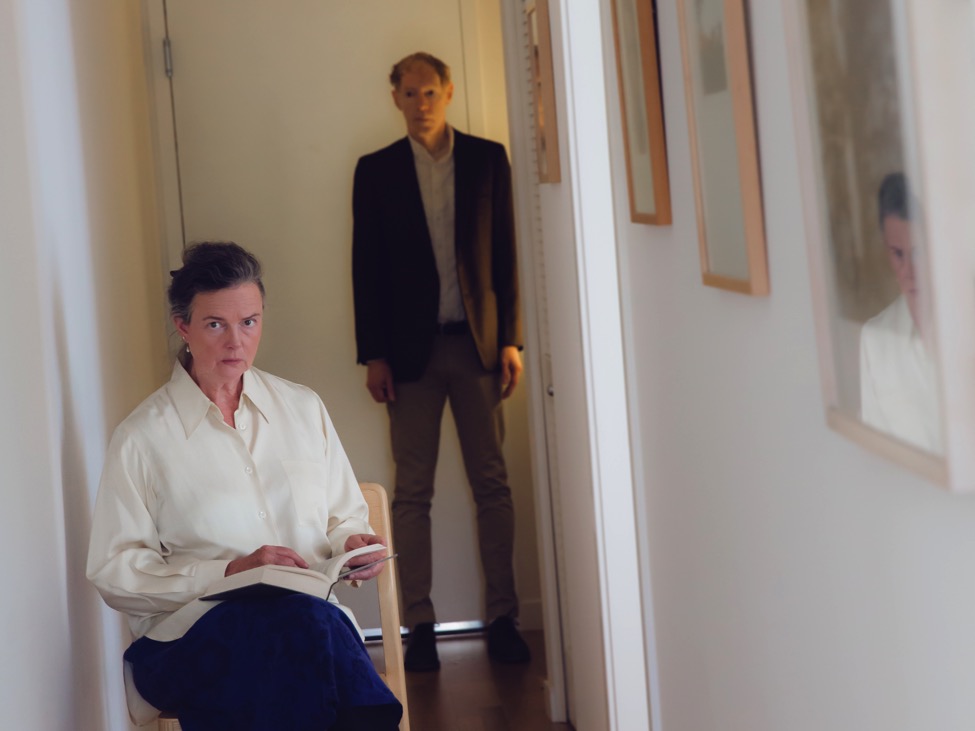 Wakefield features a commissioned score for solo clarinet by Tina Traboulsi, a former student of Thorstenson's, with Bruce Belton performing live at each show. Additional collaborators include acting coach Tracy Ward and lighting designer Richard Board.
All the participants have great skill and commitment to this project, which is part of 6plays.
"Wakefield" is part of the series "6NewPlays". "6NewPlays" is a collective of six Bay Area playwrights. Over the last three years, the group has produced one play by each playwright: Christopher Chen (Home Invasion, 2016) Andrea Hart (dark is a different beast, 2016), Erin Bregman (That It All Makes Perfect, 2017), Eugenie Chan (Madame Ho, 2017), Barry Eitel (Champagne, 2018) and Brian Thorstenson (Wakefield, 2018). Based on the model of 13P in New York, 6NewPlays put the production process in the hands of each playwright, who served as artistic director for their own production. 6NewPlays is a member of Intersection for the Arts.
Photos by Kegan Marling: Thorstenson and Darragh in "Wakefield"
Joanna G. Harris